Details
The City of Salem will host a community blood drive with the American Red Cross on July 9, 2021 from 11 :00 a.m. to 3:00 p.m. at the Salem-Washington County Senior Center. For more information or to make an appointment to donate, call 812-883-4265 or sign up online at redcrossblood.org.

The City of Salem is committed to strengthening our community and helping meet hospital and patient needs through blood donations," said Mayor Justin Green. "This blood drive is our way of giving staff, colleagues and neighbors an opportunity to help save lives."
Blood is a perishable product that can only come from volunteer blood donors. With someone in the U.S. needing blood every two seconds, blood products must be constantly replenished, according to the Red Cross.
"We urge community members to donate blood and help ensure that patients in local hospitals have a supply of blood ready and waiting before an emergency occurs. There's no better feeling than knowing that your blood donation may give someone a second chance at life."
According to the Red Cross, donors with all blood types are needed, especially those with types 0 negative, A negative and B negative.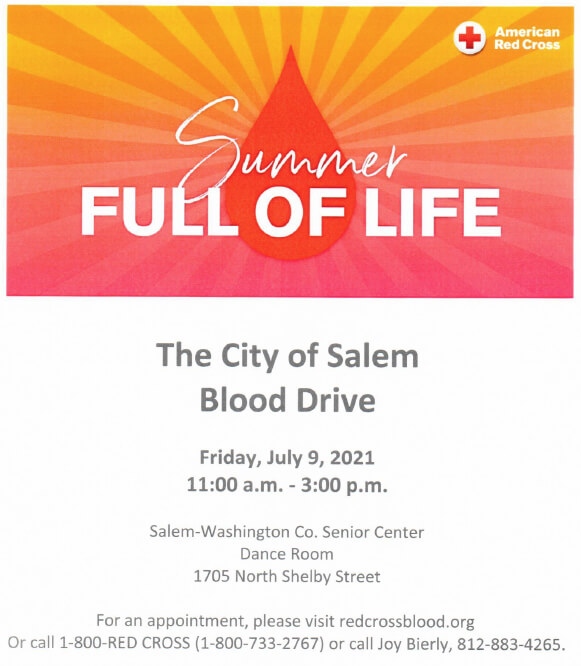 ---
Details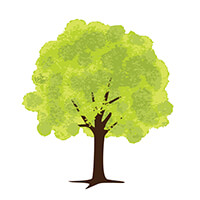 The City of Salem invites you to "park hop" throughout the months of June and July by getting your passport to local parks at the Salem Library. Passports are intended to encourage being outdoors while having fun tracking/documenting visits to our local area parks.
The passport contains locations of area parks and their amenities. The library will also have a "nature backpack" for you to check out before embarking on your "hop from park to park." Each backpack includes field guides, binoculars, activity sheets, and other items for exploring nature! Once you've completed the Park Hop, submit the last page of your passport to the library for a chance to win a prize sponsored by your local Community Health Action Team.
As part of this event, your local HHS extension educator will be providing 30-40 min. lessons from Purdue Extension's "Nature of Teaching" series. Selected lessons are designed to demonstrate the positive relationship between health and spending time in nature. The Nature of Teaching program includes formal standards-based curricula and information centered around getting youth outside. Lessons will include activities and worksheets for students grades K-12.
This series of lessons will take place at Riley's Place, located at DePauw Park, on Tuesdays at 10:30am, throughout June and July (no class June 22). Monthly themes are listed below:
June: "Take a Hike"
– Learn to explore nature and understand the health benefits of being outside.
July: "Benefits of Connecting to Nature"
– Learn about the relationship between outdoor experiences and mental health.
Additionally, take the Facebook Challenge found on PACT, Inc. Victim Services' Facebook page to be entered in a drawing for a $100 Walmart Gift Card. This challenge is sponsored by the Washington County Tobacco Prevention Coalition, the Washington County Prevent Child Abuse Council, and the Washington County Substance Abuse Council. The
Park Hop is being brought to you by your local Community Health Action Team in coordination with the City of Salem Parks and Recreation Department, Salem Library, PACT Victim Services, Washington County Prevent Child Abuse Council and Purdue Extension Washington County. Passports printed courtesy of CareSource.
Details
The City of Salem Parks and Recreation Department regretfully announced today that the Myers Memorial Pool will not be opening for the 2021 summer season. As with many situations in recent months, the pandemic negatively impacted the pool opening due to the back order of needed supplies and contractors' schedules due to the Covid-19 shutdowns.
"The wear and tear to the swimming pool from years of use and an extended closure is significant and will require more time and effort than is currently available. It is unfortunately just not feasible to have this completed in time for swim season," said Mayor Justin Green.
The City of Salem has been safely and slowly reopening as we continue to recover from the height of the pandemic, and in its feasibility analysis, made the determination that re-opening this season would not be possible. The Parks and Recreation department along with the City Administration are continuing to plan for events and activities for our community to enjoy.
"We thank the community for understanding this difficult situation and will be looking for a resolution soon to add to the enjoyment of our city parks, including the Myers Memorial Pool," said Green.
Details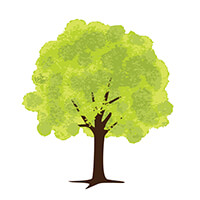 Lincoln, Neb. (March 25, 2021) Salem, Indiana, was named a 2020 Tree City USA® by the Arbor Day Foundation in honor of its commitment to effective urban forest management.
Salem achieved Tree City USA recognition by meeting the program's four requirements: a tree board or department, a tree care ordinance, an annual community forestry budget of at least $2 per capita and an Arbor Day observance and proclamation.
"Tree City USA communities see the impact an urban forest has in a conununity first hand," said Dan Lambe, president of the Arbor Day Foundation. "The trees being planted and cared for by Salem are ensuring that generations to come will enjoy to a better quality of life.
Additionally, participation in this program brings residents together and creates a sense of civic pride, whether it's through volunteer engagement or public education."
If ever there was a time for trees, now is that time. Communities worldwide are facing issues with air quality, water resources, personal health and well-being, energy use, and protection from extreme heat and flooding. The Arbor Day Foundation recently launched the Time for Trees initiative to address these issues, with unprecedented goals of planting 100 million trees in forests and communities and inspiring 5 million tree planters by 2022. With Tree City USA recognition, Salem has demonstrated a commitment to effective urban forest management and doing its part to help address these challenges for Salem residents now and in the future.