Details
The City of Salem Parks and Recreation Department regretfully announced today that the Myers Memorial Pool will not be opening for the 2021 summer season. As with many situations in recent months, the pandemic negatively impacted the pool opening due to the back order of needed supplies and contractors' schedules due to the Covid-19 shutdowns.
"The wear and tear to the swimming pool from years of use and an extended closure is significant and will require more time and effort than is currently available. It is unfortunately just not feasible to have this completed in time for swim season," said Mayor Justin Green.
The City of Salem has been safely and slowly reopening as we continue to recover from the height of the pandemic, and in its feasibility analysis, made the determination that re-opening this season would not be possible. The Parks and Recreation department along with the City Administration are continuing to plan for events and activities for our community to enjoy.
"We thank the community for understanding this difficult situation and will be looking for a resolution soon to add to the enjoyment of our city parks, including the Myers Memorial Pool," said Green.
Details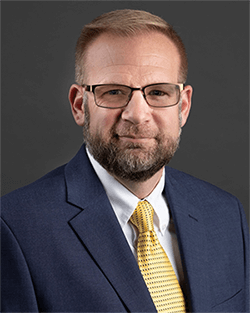 With warmer weather approaching, spring cleaning is in full swing for many of our Salem residents. There is always a sense of satisfaction as we spruce up our homes and businesses for a fresh start - especially this year.
As we work hard cleaning up our yards, homes, and businesses, please remember to put all your trash in proper containers to dispose of it. We like to keep our city tidy, and by properly disposing of waste we can continue to have a wonderful place to call home.
The City of Salem provides the following guidance from our local ordinances to keep Salem looking beautiful:
Garbage cans and any item containing solid waste may not be placed adjacent to a street or sidewalk or able to be seen from the street for more than 24 hours prior to pick up.
Please remove empty trash cans or containers the same day the trash is collected.
Please be mindful of windy days; secure it as needed. This will help avoid trash blowing around Salem and ending up in our ditches and waterways.
Please keep unsightly trash to a minimum.
If you have any questions or concerns about trash pick-up in Salem or the local trash ordinance, please feel free to contact the City of Salem at (812) 883-4265. Thank you for helping to keep Salem beautiful!
Details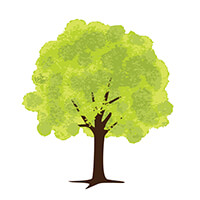 Lincoln, Neb. (March 25, 2021) Salem, Indiana, was named a 2020 Tree City USA® by the Arbor Day Foundation in honor of its commitment to effective urban forest management.
Salem achieved Tree City USA recognition by meeting the program's four requirements: a tree board or department, a tree care ordinance, an annual community forestry budget of at least $2 per capita and an Arbor Day observance and proclamation.
"Tree City USA communities see the impact an urban forest has in a conununity first hand," said Dan Lambe, president of the Arbor Day Foundation. "The trees being planted and cared for by Salem are ensuring that generations to come will enjoy to a better quality of life.
Additionally, participation in this program brings residents together and creates a sense of civic pride, whether it's through volunteer engagement or public education."
If ever there was a time for trees, now is that time. Communities worldwide are facing issues with air quality, water resources, personal health and well-being, energy use, and protection from extreme heat and flooding. The Arbor Day Foundation recently launched the Time for Trees initiative to address these issues, with unprecedented goals of planting 100 million trees in forests and communities and inspiring 5 million tree planters by 2022. With Tree City USA recognition, Salem has demonstrated a commitment to effective urban forest management and doing its part to help address these challenges for Salem residents now and in the future.
Details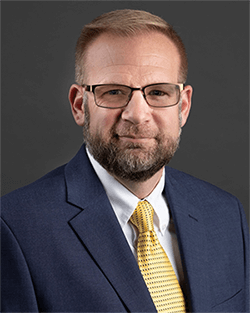 Mayor Justin Green recently announced $250,000 in COVID-19 relief has been awarded to local businesses in the City of Salem. A total of 51 local small businesses received these recovery grants with funds received from the Indiana Office of Community and Rural Affairs. COVID relief grants were awarded throughout the state to help sustain businesses through the height of the pandemic and put dollars back into the community during the last year.
"I'd like to thank every business that applied for these grants and to express my sincere gratitude to the local grant committee and the City Council for their work. We know this has been a difficult time for all, particularly our small business owners, and I certainly appreciate the patience and persistence our businesses have demonstrated. We were pleased to have the opportunity to offer this assistance," said Mayor Green.
The Indiana Office of Community and Rural Affairs awarded the City of Salem the grant money to be distributed locally. These federal grant dollars were underwritten by the U.S. Department of Housing and Urban Development.
Details
Indiana Department of Transportation contractor E&B Paving Inc. plans to close the Salem Bypass (S.R. 135 to S.R. 56) on or after Monday, March 29, to begin construction on a $2 million roundabout project at the intersection of S.R. 60 and the bypass in Washington County.
The project will upgrade the existing two-way stop intersection to a single-lane roundabout with 12-foot truck aprons, which aims to enhance safety by reducing the number and severity of crashes at this location. The contract also includes full-depth pavement replacement, guardrail work and intersection lighting.
Read more: Salem Bypass to close March 29 for Roundabout Construction
Details
February is spay and neuter awareness month and the Mayor's Office would like to encourage you to have your pet spayed or neutered to help protect our pet population. We know that having our pets spayed or neutered provides many benefits for keeping both our pets and our community healthy and well.
Animals that are not spayed or neutered are more likely to wander and stray animals can find their way into garbage cans, damage property, and cause car accidents. An increase in the animal population can also contribute to more dog attacks and bites. Finally, one last issue impacts our pocketbooks. Communities nationally are having to spend millions of tax dollars every year to provide care for unwanted, abandoned, and neglected animals, including a great deal of expense here in Washington County. These concerns could be mitigated by simply spaying or neutering your pet, ensuring that the possibility of stray animals is contained.