Details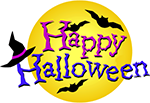 Halloween is full of treats for children who look forward to donning costumes and going door to door each year. However, this holiday can also have some tricks that we want you to be aware of before heading out. Costumes can obstruct vision and events that take place during the dark pose risks, to name a few.
"Halloween is a holiday children and many adults alike look forward to," said Mayor Justin Green. "It's fun to see everyone in costume and out going door to door trick or treating. Halloween also poses some potential dangers, so we want to offer some tips to help keep everyone safe."
You can enjoy a fun and safe Halloween by following some simple safety guidelines.
The National Safety Council advises parents to choose costumes with care:
Make sure all costumes, wigs and accessories are fire-resistant.
Make sure costumes fit properly and aren't difficult to walk in.
Attach a piece of reflective tape on your child's costume to increase visibility.
Halloween make-up is safer than masks, which can obscure vision.
It's very frightening to realize that children are more than twice as likely to be hit by a car and killed on Halloween than any other day of the year. Low visibility at dusk and dark contributes to this risk. The NSC advises:
Never allow children to go out alone. A responsible adult should always walk with trick or treaters.
If you do allow older children to go out alone, review a route beforehand and agree on a time they will return home.

Teach children to never enter a stranger's home or car.

Tell children not to eat any treats until they return home, and you can check for any that could cause an allergic reaction.
Adults and children should put their cell phones away and pay close attention while walking and crossing streets.
Motorists should also pay extra attention while driving on Halloween.
The NSC urges motorists to follow these safety tips:
Watch closely for children walking on roadways, medians, and curbs.

Be very observant when entering and exiting driveways and alleys.

Watch for children in dark clothing, especially at twilight and at night.

Discourage new and inexperienced drivers from driving on Halloween.
"In the weeks and days leading up to Halloween, we urge everyone to spend some time thinking about how to make the holiday safe," said Mayor Green. "By taking a few simple steps beforehand and staying alert during trick or treat, you can ensure a fun and safe time for all."
The City of Salem trick or treating event will be held on Saturday, October 30th from 6:00pm - 9:00pm. If you would like to have trick or treaters visit your home, please leave your porch light on during these hours.
---
Details
City of Salem Mayor, Justin Green, is pleased to announce the new implementation of the Reach Alarm System for the City of Salem. This system will allow critical information to be shared with Salem residents in a timely manner. Boil water advisories, broken water lines or other emergencies in the city will be shared by Reach Alert to help keep our community safe and informed.
"The recent water events we experienced prompted us to take action to implement this alert system. We want to make sure residents can stay up to date on emergencies and other important information," said Mayor Green.
Mayor Green would like to encourage every household to sign up to receive these important alerts. You may sign up to receive these alerts from the City of Salem in any of the following manners: text message, voice call, and or email. Each household can register up to 4 phone numbers and 4 email addresses. All you need to do is:
1. Go to www.reachalert.com and click on Sign up.
2. Enter Salem as the network name.
3. Follow the prompts and enter your preferred contact information.
4. Select Resident or Business
If you opt to receive text alerts, Reach Alert will send a text message to your cell phone immediately upon completion of your registration. Please enter the 4-digit number on the registration screen and then click the word VALIDATE. If you do not receive this message, please call Reach Alert.
If you do not have access to a computer or if you experience any difficulty registering, please contact REACH Alert at (877) 307-9313 or call water utility office at (812) 883-3937.
---
Details
Food insecurity and hunger are problems for many Americans. According to Feeding America, 12% of Indiana households and 15% of Hoosier children were food insecure in 2019.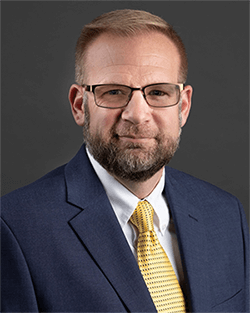 Salem Mayor Justin Green said it's the local food bank that makes a real difference in the lives of residents who face empty pantry shelves.
Each year during the month of September we celebrate National Food Bank Day.
National Food Bank Day commemorates all the volunteers who give of their time to help meet the food needs in their communities.
"Without our local food bank, there are families and children who would not have enough to eat," said Mayor Green. "I deeply appreciate the hardworking volunteers who give so selflessly to meet the food needs of our residents."
Green said it's sobering to realize how many people hunger affects. According to Feeding America, one in eight Hoosiers and even more children - one in seven - don't have enough food to eat.
Food banks help fill this gap by providing a temporary supply of nutritious food to families on a regular basis. They can't do that without ongoing community support.
"I urge all groups, organizations, families, churches and individuals to consider donating regularly to our food bank," said Green. "They can only do their important work with our ongoing support."
Suggested items include non-perishable foods such as canned meats, beans, vegetables, and fruits; cereals; peanut butter; meals in a can/box; 100% fruit juice and items with pop-top lids that can be opened without a can opener.
If you are unable to shop for items to donate, monetary donations are welcomed and put to use to purchase items such as fresh meat and dairy products and to fill any gaps on the food bank's shelves.
"Our residents have done a tremendous job of supporting our local food bank over the years," said Green. "I thank them for their support."
This September is a great time to donate to the food bank, thank those who volunteer each week and perhaps consider becoming a volunteer yourself.
"I'm so grateful for our food bank and all those who work behind the scenes each and every week to continue this important work," said Green. "Thank you."
---