Details
Indiana Department of Transportation contractor E&B Paving Inc. plans to close S.R. 60 at the Salem Bypass on Tuesday, July 6, to continue construction on a $2 million roundabout project that began earlier this year.
State Road 60 is expected to remain closed through late August with an official detour route of I-65 to S.R. 56. The detour for the Salem Bypass will continue to follow U.S. 150 to S.R. 56.
The project will upgrade the existing two-way stop intersection to a single-lane roundabout with 12-foot truck aprons, which aims to enhance safety by reducing the number and severity of crashes at this location. The contract also includes full-depth pavement replacement, guardrail work, and intersection lighting.
The contract was awarded last fall and the new intersection is now scheduled to open in late August following design changes to the splitter islands on each leg of the roundabout. Additional construction activity may take place later in the year with minimal interruptions to traffic.
Motorists are reminded to slow down, use extra caution, and drive distraction-free in and near work zones. All work is weather-dependent and schedules are subject to change. More project information can be found on the INDOT website.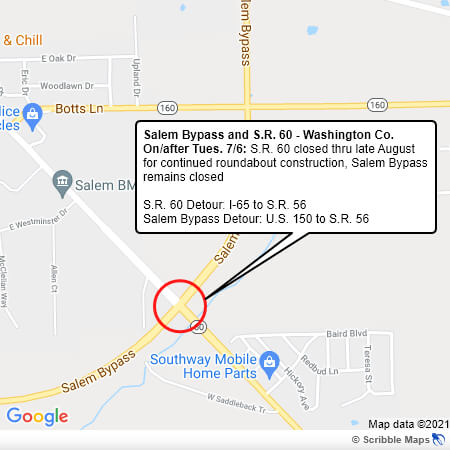 ---
Details
Fourth annual competition draws record-breaking participation with 815 students from 128 high schools across the state
INDIANAPOLIS (June 21, 2021) – High school students across Indiana gathered downtown Indianapolis Saturday for the final round of the fourth Innovate WithIN™ pitch competition, pitching their ideas to a panel of judges from Indiana's entrepreneurial community. After advancing through two rounds of the competition, Southern Indiana Bait Co. LLC (SIBCo.) from Salem High School in Salem, Indiana, was named the overall winner of the statewide initiative hosted by the Indiana Economic Development Corporation (IEDC) and the STARTedUP Foundation.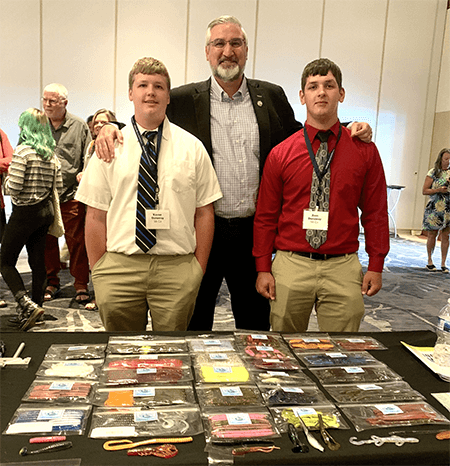 "I'm encouraged and excited to see record participation from Indiana students in this year's Innovate WithIN competition," said Governor Eric J. Holcomb. "Initiatives like this are growing Indiana's culture of innovation and entrepreneurship and empowering young Hoosiers to start using their creativity and entrepreneurial ideas. Seeing what these students have to offer at such a young age gives me a lot of hope for our state's future."
Led by Zion and Xavier Dunaway from Salem High School, SIBCo. developes high-quality and durable bait for recreational, semi-pro and professional anglers. Each team member will receive a $10,000 cash prize, $10,000 toward future education, mentoring services and internship and additional scholarship opportunities.

SIBCo., along with all of the final 10 teams, received mentoring services through the STARTedUP Foundation, which focused on helping students develop and execute their innovation and entrepreneurship ideas, as well as providing access to the Foundation's network of mentors and advisers.
"We continue to be encouraged by the talent coming from all corners of our state and to have a Governor who makes a point to not only attend the Innovate WithIN High School Pitch Competition each year, but also spend time learning about the students' businesses and encouraging the pursuit of their visions," said Don Wettrick, STARTedUP Foundation founder and CEO. "They are truly representing an exciting future for our state."
In second place, Acacia Ranch Show Goats, led by Sydney and Matthias Hefty at DeKalb High School, will each receive $2,500. In third place, AR Odyssey LLC, led by Aidan Mahaffey, Jesse Kogge and Julia Layton with The Academy of Science and Entrepreneurship and Bloomington High School North, will each receive $1,500.
The other finalists, who were honored with certificates of achievement, include:
EveryBody (EB) Clothing Brand, led by Emmett Bowman from Crawfordsville High School;
Boost Box, led by Lauren Mitchell and Andrew Blessinger from Edgewood High School;
Aspire Group LLC, led by Trey Nebergall from Columbus North High School;
Omega Skin, led by Nimish Bhat from Carmel High School;
Cramps Revamped led by Allison Bradford from Hobart High School;
Sheap, led by Gadiel Montiel from Concord Community High School; and
FIA, led by Krishna Thiru, Emma Hamilton and Isaiah Branam from Brebeuf Jesuit Preparatory School/Zionsville Community High School.
Innovate WithIN is Indiana's first statewide high school pitch competition, drawing 245 online applications from 815 Hoosier students at 128 high schools. Students were asked to work individually or in small groups to submit an innovative idea for a business, product, service or venture. After completing video pitches and regional competitions, the final 10 teams, representing Bartholomew, Boone, DeKalb, Elkhart, Hamilton, Lake, Marion, Monroe, Montgomery and Washington counties, were invited to Indianapolis to pitch their idea to a panel of judges.
The judges of Saturday's competition were David Watkins, state director of the Indiana Small Business Development Center; Sunny Lu Williams, president of TechServ Corporation; Chip Neidigh, CEO and founder of Kairos Consulting; and Christine McDonnell, CEO and co-founder of Codelicious.
As part of Governor Holcomb's Next Level Agenda to make Indiana a hub for innovation and develop a 21st century skilled and ready workforce, the state is committed to helping cultivate innovative ideas in the classroom. The Innovate WithIN™ pitch competition fosters an entrepreneurial spirit among our leaders of tomorrow, empowering students to hone their innovative thinking.
- Source IEDC
---
Details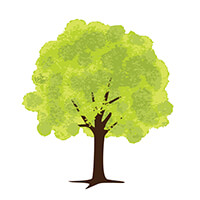 The City of Salem invites you to "park hop" throughout the months of June and July by getting your passport to local parks at the Salem Library. Passports are intended to encourage being outdoors while having fun tracking/documenting visits to our local area parks.
The passport contains locations of area parks and their amenities. The library will also have a "nature backpack" for you to check out before embarking on your "hop from park to park." Each backpack includes field guides, binoculars, activity sheets, and other items for exploring nature! Once you've completed the Park Hop, submit the last page of your passport to the library for a chance to win a prize sponsored by your local Community Health Action Team.
As part of this event, your local HHS extension educator will be providing 30-40 min. lessons from Purdue Extension's "Nature of Teaching" series. Selected lessons are designed to demonstrate the positive relationship between health and spending time in nature. The Nature of Teaching program includes formal standards-based curricula and information centered around getting youth outside. Lessons will include activities and worksheets for students grades K-12.
This series of lessons will take place at Riley's Place, located at DePauw Park, on Tuesdays at 10:30am, throughout June and July (no class June 22). Monthly themes are listed below:
June: "Take a Hike"
– Learn to explore nature and understand the health benefits of being outside.
July: "Benefits of Connecting to Nature"
– Learn about the relationship between outdoor experiences and mental health.
Additionally, take the Facebook Challenge found on PACT, Inc. Victim Services' Facebook page to be entered in a drawing for a $100 Walmart Gift Card. This challenge is sponsored by the Washington County Tobacco Prevention Coalition, the Washington County Prevent Child Abuse Council, and the Washington County Substance Abuse Council. The
Park Hop is being brought to you by your local Community Health Action Team in coordination with the City of Salem Parks and Recreation Department, Salem Library, PACT Victim Services, Washington County Prevent Child Abuse Council and Purdue Extension Washington County. Passports printed courtesy of CareSource.
Details
The City of Salem Parks and Recreation Department regretfully announced today that the Myers Memorial Pool will not be opening for the 2021 summer season. As with many situations in recent months, the pandemic negatively impacted the pool opening due to the back order of needed supplies and contractors' schedules due to the Covid-19 shutdowns.
"The wear and tear to the swimming pool from years of use and an extended closure is significant and will require more time and effort than is currently available. It is unfortunately just not feasible to have this completed in time for swim season," said Mayor Justin Green.
The City of Salem has been safely and slowly reopening as we continue to recover from the height of the pandemic, and in its feasibility analysis, made the determination that re-opening this season would not be possible. The Parks and Recreation department along with the City Administration are continuing to plan for events and activities for our community to enjoy.
"We thank the community for understanding this difficult situation and will be looking for a resolution soon to add to the enjoyment of our city parks, including the Myers Memorial Pool," said Green.