Details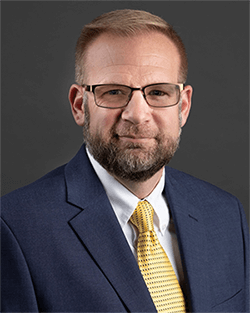 Mayor Justin Green recently announced $250,000 in COVID-19 relief has been awarded to local businesses in the City of Salem. A total of 51 local small businesses received these recovery grants with funds received from the Indiana Office of Community and Rural Affairs. COVID relief grants were awarded throughout the state to help sustain businesses through the height of the pandemic and put dollars back into the community during the last year.
"I'd like to thank every business that applied for these grants and to express my sincere gratitude to the local grant committee and the City Council for their work. We know this has been a difficult time for all, particularly our small business owners, and I certainly appreciate the patience and persistence our businesses have demonstrated. We were pleased to have the opportunity to offer this assistance," said Mayor Green.
The Indiana Office of Community and Rural Affairs awarded the City of Salem the grant money to be distributed locally. These federal grant dollars were underwritten by the U.S. Department of Housing and Urban Development.
Details
Indiana Department of Transportation contractor E&B Paving Inc. plans to close the Salem Bypass (S.R. 135 to S.R. 56) on or after Monday, March 29, to begin construction on a $2 million roundabout project at the intersection of S.R. 60 and the bypass in Washington County.
The project will upgrade the existing two-way stop intersection to a single-lane roundabout with 12-foot truck aprons, which aims to enhance safety by reducing the number and severity of crashes at this location. The contract also includes full-depth pavement replacement, guardrail work and intersection lighting.
Read more: Salem Bypass to close March 29 for Roundabout Construction
Details
February is spay and neuter awareness month and the Mayor's Office would like to encourage you to have your pet spayed or neutered to help protect our pet population. We know that having our pets spayed or neutered provides many benefits for keeping both our pets and our community healthy and well.
Animals that are not spayed or neutered are more likely to wander and stray animals can find their way into garbage cans, damage property, and cause car accidents. An increase in the animal population can also contribute to more dog attacks and bites. Finally, one last issue impacts our pocketbooks. Communities nationally are having to spend millions of tax dollars every year to provide care for unwanted, abandoned, and neglected animals, including a great deal of expense here in Washington County. These concerns could be mitigated by simply spaying or neutering your pet, ensuring that the possibility of stray animals is contained.
Details
The Salem Parks and Recreation Department will be registering children for baseball, softball and Tee Ball leagues. Please see the attached document for registration dates and additional information.
Details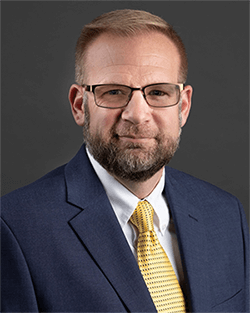 As we start a new year, I want to reflect on what the City of Salem has accomplished during the past year and preview the months ahead. First, however, I would like to thank our residents and business owners for their dedication to helping keep Salem safe during the pandemic. I would also like to thank you all for your concern for others, your commitment, and the patience you have shown during the last year.
It is true, we have all had a difficult year due to COVID-19. While some have lost loved ones to the virus, others have been sick. Our business owners are continuing to fight to rebound and though it has been tougher than ever, they are resilient. Whether we have struggled physically, mentally, or financially, we have all suffered during 2020, but the city of Salem did not fold. We have become stronger and are showing growth.
For me, the first year in Mayor's seat was not what I expected. Just a few short months into my first term, we faced what we hope is a once in a lifetime pandemic. We all adapted to scheduling changes, quarantine, and the cancellation of events. The city of Salem meetings became difficult and attendance was not allowed, but the business of the city continued. One of the hardest parts of dealing with Covid-19 for the City of Salem was the slow down to progress it created. While this slowdown was frustrating, we have worked hard to overcome it and are showing great progress in 2021.
Read more: Mayor Justin Green: 2021 State of the City of Salem
Details
Mayor Justin Green is reminding small business owners impacted by the corona virus to apply for a small business Covid-19 relief grant. The new deadline for the grant is February 26, 2021. There are ten remaining grants to be awarded.
Covid-19 relief grants are available to businesses that are for-profit, inside Salem city limits, must benefit individuals considered in the low-to-moderate income threshold, have 15 or fewer employees, and have been in operation prior to March 1, 2020.
Grants of up to $5,000 may be received by eligible business owners in the City of Salem. This money may only be used for working capital expenses which include but are not limited to rent, utilities, advertising, marketing, or inventory.
Click here for an application or you may request an application at the drive-thru window of the water office. You may also email This email address is being protected from spambots. You need JavaScript enabled to view it. to request an application.
The Indiana Office of Community and Rural Affairs has awarded the City of Salem this grant money. These federal grant dollars are underwritten by Housing and Urban Development.
The City of Salem looks forward to awarding these ten remaining grants to our hard-working Salem businesses.