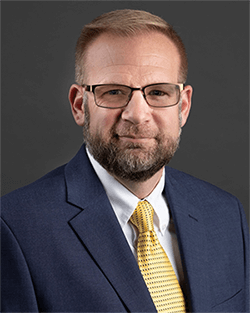 City of Salem Mayor, Justin Green, recently announced changes at Crown Hill Cemetery. These are the first major road and entry improvements to the property in several years.
"We are currently doing renovations that tie into the Community Crossings project you may have seen on North Shelby Street. In addition to the ongoing road and sidewalk improvements, the city is also improving the grounds at the Cemetery," said Mayor Justin Green.
Established in 1824 and located within the City of Salem, Crown Hill Cemetery is the largest cemetery in Washington County. Crown Hill presently occupies more than 90 acres, providing space for any potential future needs. Sadly, one required change to the property was a decision to remove the old house at the entrance gate. This structure had been a makeshift office and records room.
Mayor Green stated, "On inspection this year, we unfortunately uncovered several structural and electrical issues with the building, leading to an unsafe situation. Remodeling this building and bringing it up to ADA standards was not safe or feasible. We had to make the decision to remove the structure rather than renovate it for the safety of visitors and our employees."
The inspection found an electrical hazard within the attic and compromised knob and tube wiring. These two components made for a high risk of fire exposure. On further inspection, the sill plate along the foundation was found to be completely rotten and the exterior walls were no longer sound. Upon demolition, it was also discovered the northwest side of the building was not attached to the foundation.
Though sad to lose the house, the Mayor is excited to bring a replacement building to the location with further details coming soon.
"Crown Hill Cemetery is a wonderful addition to our city. It has been part of the Salem family for nearly 200 years. It is truly a beautiful place and as Mayor, I am looking forward to ensuring its beauty and sustainability for the next 200 years and beyond."
While the new structure is being built, visitors can use the temporary office in the maintenance barn to seek help or contact Cemetery Sexton, Dale Jonas, at (812) 883-2833 or via email at This email address is being protected from spambots. You need JavaScript enabled to view it.. The cemetery is open 7:00am-4:00pm, Monday through Friday. The friendly staff is always ready to help and respects your family's needs.