Details

The Salem Parks and Recreation Department is excited to announce that we plan on having youth league football this fall. Youth League Football is open to any Washington County child in 3rd, 4th, 5th and 6th grades. Sign-ups will be held at the Salem Senior Center located at 1705 N. Shelby Street in Salem. The dates and times are as follows:
Saturday, September 19, 2020
Sunday, September 20, 2020
The Salem Parks and Recreation Department would like to thank the Washington County Health Department, the City of Salem, Mr. Acton and Salem Community Schools, the Salem Park Board, Salem High School football players, and all three county High School coaches. Without all these people we would not be able to have a season.
We will continue working with the local Health Department to ensure safe practices and COVID protocols are in place.
We are looking forward to our Youth League Football this fall!
Details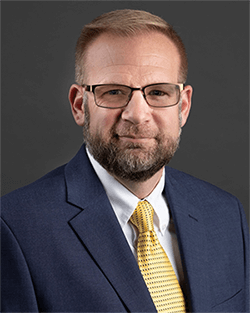 During the month of September, we celebrate National Read a Book Day. This is a day set aside to encourage everyone to take the time to enjoy a good book. As Mayor of Salem, I hope all those in our community will take advantage of the benefits reading books has to offer.
Countless studies have highlighted the benefits of reading, which include improving vocabulary and writing skills, increasing memory, developing analytical thinking, helping with focus and concentration, and preventing cognitive decline.
Such benefits are especially important for children. For kids, reading sparks imagination, builds word recognition, enhances reasoning skills, challenges young minds, and provides cultural and historical knowledge. Reading can also help children focus, which we all know is a critical skill this day and age. A book is a great alternative to screens and electronic devices. National Book Day is a great opportunity to read with children.
Research has shown that reading and sharing stories with children has a positive impact on their health and development. It is also an opportunity to spend time together. You can start a new bedtime routine of reading a chapter each night to your children. Here are some tips for how to get started:
Make a routine. Read a chapter each night before bed.
Let your child help. Encourage your child to help you sound out words or describe the pictures they see in the book.
Talk about the story together. What did your child think of the story you just read? Did they like the characters or pictures? Why?
Mix in educational books with fun reads. Mix reading time up with your child by choosing books that are both fun and educational.
To help get you started reading, you can also visit the Salem Public Library. There is a wonderful selection of books, and the helpful library staff can help you choose the perfect one for you or your child. The library has selections of hardback, paperback, e-books and audiobooks. It is located 212 N. Main Street in Salem and is open every day of the week.
In the City of Salem, we will always look for ways to better ourselves and our community. I hope we can help you read more this month, and that you will continue the practice as a lifelong habit.
Details
The Indiana Office of Community and Rural Affairs has awarded the City of Salem $250,000 for Covid-19 relief to small businesses. This award is to fund a local small business grant program to help retain jobs within local businesses. Businesses will be able to apply for $5,000 grants to sustain expenses such as rent, working capital, and utilities.
The City of Salem would like to announce the application process has been approved by the Indiana Office of Community and Rural Affairs. Applicants may access the link below to fill out a form for consideration of up to $5,000 worth of federal grant dollars from a program underwritten by Housing and Urban Development.
Details
The Indiana Department of Transportation has announced plans to move forward with a $2.4 million intersection improvement project at the Salem Bypass and S.R. 60 in Washington County. The project was proposed earlier this year at a public hearing held at Salem City Hall where local residents and officials were invited to view plans and documents associated with the project, in addition to sharing comments during an official comment session.
The existing two-way stop intersection will be converted to a single-lane roundabout, which aims to enhance safety by reducing the number and severity of crashes at this location. The project also includes full-depth pavement replacement, guardrail and intersection lighting.
According to the Federal Highway Administration, roundabout intersections have proven to reduce fatal and injury crashes by 82 percent and eliminate vehicle conflict points within a stop-controlled intersection by 75 percent -- from 32 conflict points to eight. Roundabouts also encourage slower vehicle speeds and allow more efficient traffic flow.
The contract is currently scheduled to let to contractors this fall, with construction expected to begin in 2021 and last one construction season. Closures will be necessary on the Salem Bypass and S.R. 60 next year while work is in progress. Access will be maintained to all businesses and residences along those routes.
Updated project information can be found on the INDOT website, including responses to official comments made at January's public hearing.