About Salem Indiana

Salem is located in scenic Southern Indiana just 35 miles north of Louisville, Kentucky and less than 100 miles south of Indianapolis, Indiana. Salem is a great place to live and make a living. We have high achieving public schools, and a wide variety of community activities. Salem also has a strong and diverse economic base. If you're a visitor to Salem, we hope you will take note of our many unique and historic destinations. As a city, Salem has retained much of its small town flavor, a flavor that is enhanced by the city's tree-lined streets, stately old homes and a friendly atmosphere that has been nurtured and handed down through the generations.
Public Meetings
There are no up-coming events
Details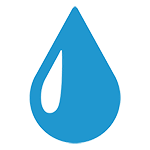 In April of 2020, The City of Salem Utilities began installing a Smart Water Meter system to all households and businesses throughout the entire service area. The initiative will bring increased efficiency to water customers, allowing them to monitor water usage more accurately. It will also allow the city to quickly respond to any infrastructure issues or possible leaks.
This program was started as part of the Salem's ongoing effort to provide excellent customer service and to stay ahead of inevitable issues that may result from aging infrastructure, as some meters are more than 25 years old. To date, nearly ¾ of the new meters have been installed.

The City of Salem Utilities recently informed customers of a possible extended billing cycle as the new meters are coming online. The cause of the extended cycle is not known, and they are working quickly to fix the issue. As a result, some customers will have an extra 20 days of billing on their current statement. This will balance out during the next billing cycle, reflecting a shortened cycle. If you have any questions about your bill or to make payment arrangements, please contact the City of Salem Utilities at 812-883-3937.
Details
Mayor Justin Green is encouraging Salem small business owners impacted by the novel coronavirus to apply for a Covid-19 relief grant. Eligible businesses must have been in operation prior to March 1, 2020. So far, there have been 20 grants awarded already in our City and funding is still available.
"We would certainly like to assist more of our hard-working business owners will these relief grants if they are needed and we want to make sure they know we are still taking applications and making awards," said Mayor Justin Green.
Grants of up to $5,000 may be received by eligible business owners in the City of Salem. This money may only be used for working capital expenses which include but are not limited to rent, utilities, advertising, marketing or inventory.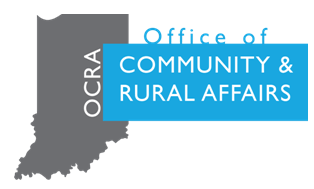 Covid-19 relief grants are available to businesses that are for profit, inside Salem city limits, considered low-to-moderate income threshold, and have 15 or fewer employees.
Click here to download an application or you may email This email address is being protected from spambots. You need JavaScript enabled to view it. to request an application.
The deadline to apply for a Covid-19 relief grant is December 1, 2020. The Indiana Office of Community and Rural Affairs has awarded the City of Salem the funding for these grants. These federal grant dollars are underwritten by The Office of Housing and Urban Development.
Details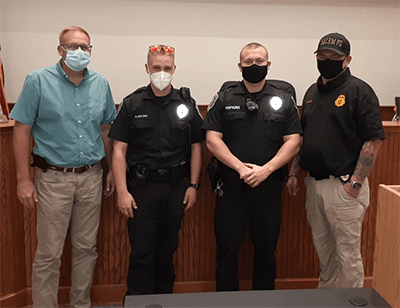 The City of Salem would like to welcome two of our newest police officers to the Department. As Mayor, I am deeply grateful to those who are willing to step up to serve and protect our great city. Please join me in welcoming Officers Dylan Moore and Devin Hopkins to the Salem Police Department!