About Salem Indiana

Salem is located in scenic Southern Indiana just 35 miles north of Louisville, Kentucky and less than 100 miles south of Indianapolis, Indiana. Salem is a great place to live and make a living. We have high achieving public schools, and a wide variety of community activities. Salem also has a strong and diverse economic base. If you're a visitor to Salem, we hope you will take note of our many unique and historic destinations. As a city, Salem has retained much of its small town flavor, a flavor that is enhanced by the city's tree-lined streets, stately old homes and a friendly atmosphere that has been nurtured and handed down through the generations.
Public Meetings
There are no up-coming events
Details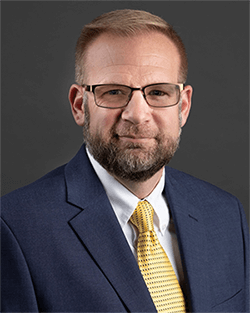 City of Salem Mayor, Justin Green, recently announced changes at Crown Hill Cemetery. These are the first major road and entry improvements to the property in several years.
"We are currently doing renovations that tie into the Community Crossings project you may have seen on North Shelby Street. In addition to the ongoing road and sidewalk improvements, the city is also improving the grounds at the Cemetery," said Mayor Justin Green.
Established in 1824 and located within the City of Salem, Crown Hill Cemetery is the largest cemetery in Washington County. Crown Hill presently occupies more than 90 acres, providing space for any potential future needs. Sadly, one required change to the property was a decision to remove the old house at the entrance gate. This structure had been a makeshift office and records room.
Mayor Green stated, "On inspection this year, we unfortunately uncovered several structural and electrical issues with the building, leading to an unsafe situation. Remodeling this building and bringing it up to ADA standards was not safe or feasible. We had to make the decision to remove the structure rather than renovate it for the safety of visitors and our employees."
The inspection found an electrical hazard within the attic and compromised knob and tube wiring. These two components made for a high risk of fire exposure. On further inspection, the sill plate along the foundation was found to be completely rotten and the exterior walls were no longer sound. Upon demolition, it was also discovered the northwest side of the building was not attached to the foundation.
Though sad to lose the house, the Mayor is excited to bring a replacement building to the location with further details coming soon.
"Crown Hill Cemetery is a wonderful addition to our city. It has been part of the Salem family for nearly 200 years. It is truly a beautiful place and as Mayor, I am looking forward to ensuring its beauty and sustainability for the next 200 years and beyond."
While the new structure is being built, visitors can use the temporary office in the maintenance barn to seek help or contact Cemetery Sexton, Dale Jonas, at (812) 883-2833 or via email at This email address is being protected from spambots. You need JavaScript enabled to view it.. The cemetery is open 7:00am-4:00pm, Monday through Friday. The friendly staff is always ready to help and respects your family's needs.
Details

The Salem Parks and Recreation Department is excited to announce that we plan on having youth league football this fall. Youth League Football is open to any Washington County child in 3rd, 4th, 5th and 6th grades. Sign-ups will be held at the Salem Senior Center located at 1705 N. Shelby Street in Salem. The dates and times are as follows:
Saturday, September 19, 2020
Sunday, September 20, 2020
The Salem Parks and Recreation Department would like to thank the Washington County Health Department, the City of Salem, Mr. Acton and Salem Community Schools, the Salem Park Board, Salem High School football players, and all three county High School coaches. Without all these people we would not be able to have a season.
We will continue working with the local Health Department to ensure safe practices and COVID protocols are in place.
We are looking forward to our Youth League Football this fall!
Details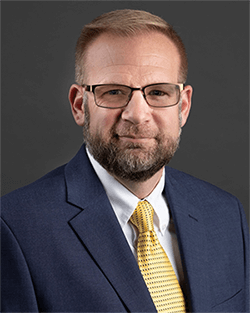 During the month of September, we celebrate National Read a Book Day. This is a day set aside to encourage everyone to take the time to enjoy a good book. As Mayor of Salem, I hope all those in our community will take advantage of the benefits reading books has to offer.
Countless studies have highlighted the benefits of reading, which include improving vocabulary and writing skills, increasing memory, developing analytical thinking, helping with focus and concentration, and preventing cognitive decline.
Such benefits are especially important for children. For kids, reading sparks imagination, builds word recognition, enhances reasoning skills, challenges young minds, and provides cultural and historical knowledge. Reading can also help children focus, which we all know is a critical skill this day and age. A book is a great alternative to screens and electronic devices. National Book Day is a great opportunity to read with children.
Research has shown that reading and sharing stories with children has a positive impact on their health and development. It is also an opportunity to spend time together. You can start a new bedtime routine of reading a chapter each night to your children. Here are some tips for how to get started:
Make a routine. Read a chapter each night before bed.
Let your child help. Encourage your child to help you sound out words or describe the pictures they see in the book.
Talk about the story together. What did your child think of the story you just read? Did they like the characters or pictures? Why?
Mix in educational books with fun reads. Mix reading time up with your child by choosing books that are both fun and educational.
To help get you started reading, you can also visit the Salem Public Library. There is a wonderful selection of books, and the helpful library staff can help you choose the perfect one for you or your child. The library has selections of hardback, paperback, e-books and audiobooks. It is located 212 N. Main Street in Salem and is open every day of the week.
In the City of Salem, we will always look for ways to better ourselves and our community. I hope we can help you read more this month, and that you will continue the practice as a lifelong habit.